28. Casa Boyacá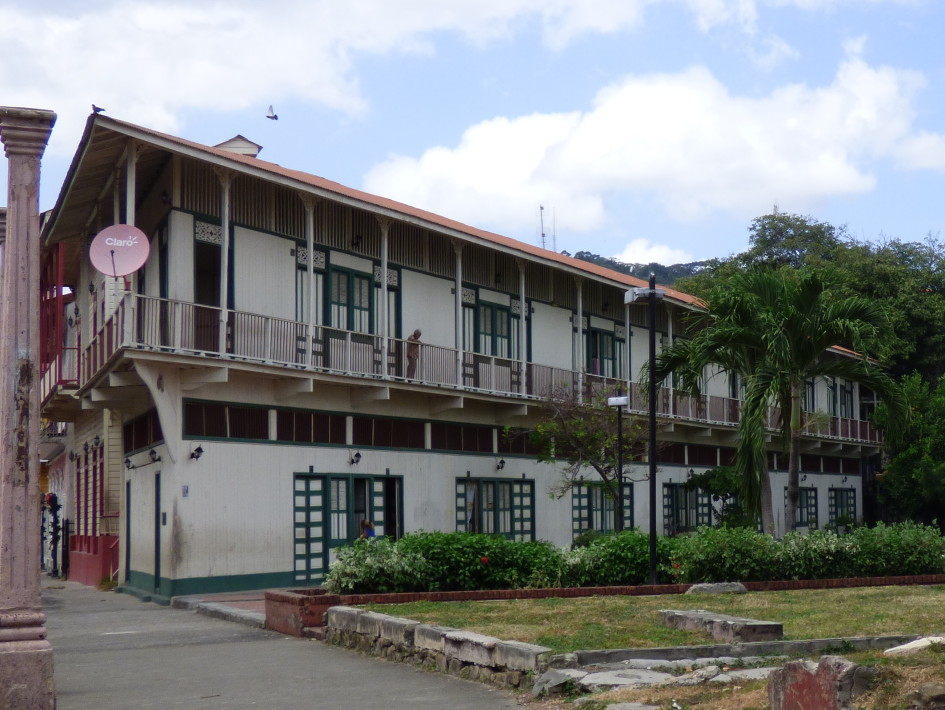 NOTE: On 21 February 2018, Casa Boyaca and two neighbouring historic properties were destroyed in a fire.
1890 – Timber house built in the shape of a ship
2005 – Restored
Its shape is because it was built taking advantage of the stones of the second defensive wall of the colonial city, which correspond to its rear wall
Now an affordable housing project
Boyacá was a famous Colombian war ship from the time of the Thousand Days' War, when the Isthmus of Panama belonged to the state
The space between Boyacá and Tiger's Paw stronghold exactly matches the original extent of the dry moat that protected the walled city. This gap existed between the original wall and the second wall of protection, called counterscarp. The latter can be seen in the rear wall of Boyaca.
Next: Mano de Tigre