Getting Around
Jorge Batista
We regularly use Jorge Batista who drives his taxi or personal car to take you anywhere between Shelter Bay, the airport and Panama City. Contact him on WhatsApp 6414-6210 (he speaks excellent English). Check out his business profile on Whatsapp for more information.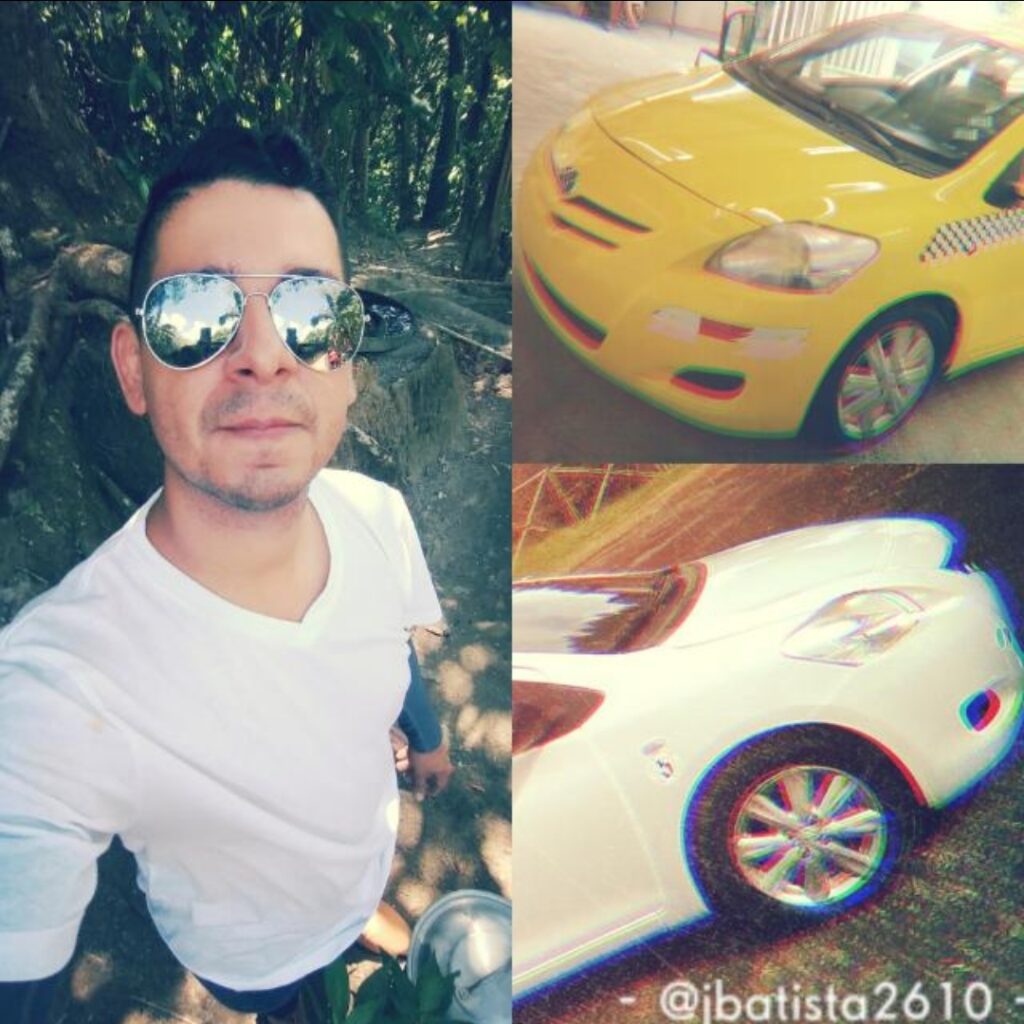 Taxis
Taxis are plentiful but beware, you will get 'stung' if you are located at the southern end of the Causeway (La Playita Marina and Flamenco Yacht Club and Marina)
You can negotiate an hourly rate with a taxi driver
Taxi drivers are notorious for charging a 'Gringo tax', making the fares much more than they should be. Some recommended drivers that speak some English and (hopefully) won't rip you off are listed in the Panama City Guide for Cruisers as follows (please note that we have not used any of these drivers):
Alfonso 68009139 Normal taxi or nice little bus available. Speaks English.
Carlos 6449-4066 Has a small tour bus. Good for provisioning. Speaks English.
Diose 6778-6399, 6492-6807 English comprehension good. Spoken English not so good. Has a PriceSmart card. Knows his way around. Can get propane tanks filled overnight.
Fernando 6640-1838 Has a pick-up truck.
Geronimo 6366-4858. Clean mid-sized car. Knows his way around the city for things cruisers need. Speaks some English. $10 per hour, 2015.
Horatio Dockins 6630-3896 Has a 14-person van. Speaks English. Good for several boats to share a provisioning run.
Isreal 6688-3579 Very reliable. Clean and well maintained vehicle. Good English comprehension, is shy about speaking English. Has worked with cruisers for well over a decade. Asks for higher prices.
Juan 6735-7742
Roosevelt 6513-6949 Speaks excellent English. Has PriceSmart card. Has worked with cruisers for years. Does propane runs by appointment. Normally picks up at 09:00, returning at 11:30.
Roger (Rogelio) 6717-6745 Has van and car. Speaks excellent English. Has a PriceSmart card. Can help with Canal crossing (see "Agents"). In great demand.
Taxi Tony 6520-0272 Excellent English. Has worked with cruisers for many years. His vehicles are not always in the best of shape. Can help with tires and lines for Canal crossing.
Uber & Lyft or Cabify
If you are only going from point 'A' to 'B' then we would highly recommend using Uber (although they are still not properly accepted by the authorities)
There are not many on the Caribbean side but they do exist, and are already pushing taxi prices down
An account set up in the US works fine here
Trips are very cheap and you avoid the "gringo tax" where taxi drivers overcharge foreigners, no matter how good your Spanish is!
The cars are nicer than taxis, and there are usually plenty available.
The English-speaking option might be useful.
Metro Bus and Train
From the Causeway you can catch a bus to Albrook Mall, and then buses to anywhere, including all over the country, and the Metro train into town
There is no schedule, but the buses should appear at least every 20 minutes during the day
There is only one train line so you won't get lost!
The rush-hour traffic in the city is diabolical, so the train is a great way to get into the business district of El Cangrejo
You will need a RapiPass card to use any Metro bus and the Metro train, which can be purchased at the Albrook Transit station. You just need to present your passport and $2 plus some travel funds.
Bus drivers do not accept cash. On your first ride there is a good chance that a local will swipe their card to get you on board
In 2020 the bus costs 25c and the train costs 35c, so getting a card with a few dollars on it is worthwhile
National Buses
You can get between Colon and Panama City, actually Albrook, on an air-conditioned coach for under US$4.
In Colon, catch a taxi to the bus station and join a bus that says Panama Expreso on the front.
The trip will be around 75 minutes.
You pay cash onboard to a conductor half-way through the trip
There is no apparent schedule but they generally depart every 30 minutes, or when they are full
The last ones run around 9-10 pm
They will pretty much stop anywhere along the route
HOHO Bus
A great way to see a new city
There are only two buses on the road, but they each do three tours a day.
Some of the stops: Albrook Mall, Miraflores Locks, Mi Pueblito, Biomuseo, Punta Culebra, Casco Antiguo, Sabores del Chorrillo, Multicentro Mall, end of the Causeway (tender dock for cruise ships)
Website HOHO Bus
Bicycle
There is a great cycle path along the Causeway, around the Cinta Costera 3 (the bridge thing that goes around the old town) and right along the waterfront of the city. Unfortunately, cycling the city streets would be somewhat suicidal.
On to Did You Know? or back to Transit the Canal