Colon City
Colon was founded by the Americans in 1850 as the Atlantic terminal of the Panama Railroad. The now derelict buildings hint at the colonial grandeur, but for now the city is crime-ridden and not a place to wander around.
Colon 2000 is the safest place to spend some time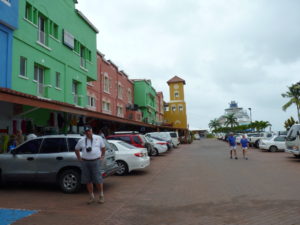 This is the cruise terminal where there are plenty of tourist shops and restaurants
There are plenty of churches around
Catholic Cathedral
This is a decent looking cathedral, but on a recent visit the local Police told us that it was not safe to be wandering around the area.
Some nice old buildings
The government has recently allocated funds to renovate the city of Colon. Buildings like this scrub up really well.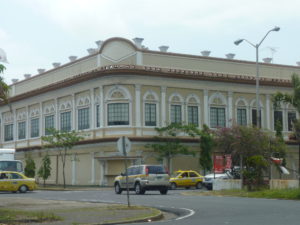 The City needs some TLC