Marinas & Anchorages
Caribbean Side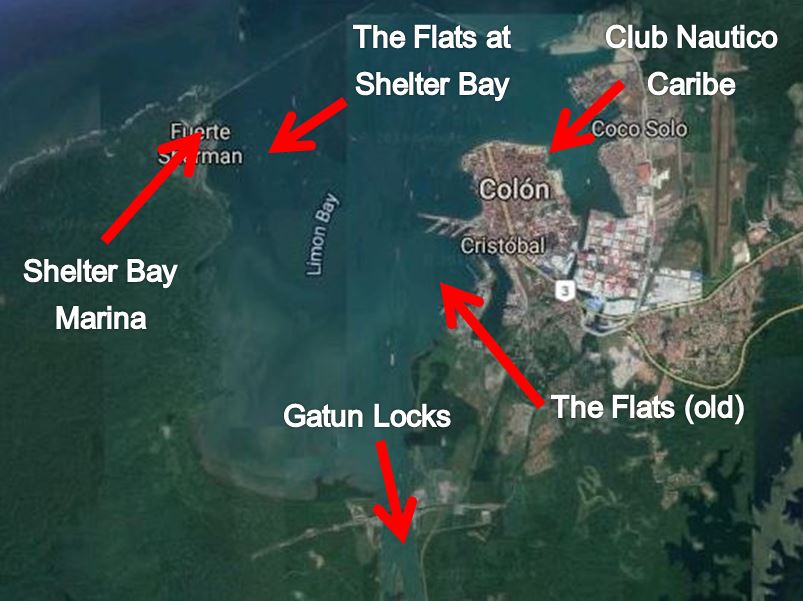 The Flats at Shelter Bay
The Flats used to be on the Colon side by the commercial port, but are now just outside Shelter Bay Marina.
The Admeasurer might ask you to be here for his visit if you are not in the marina
You are not permitted ashore anywhere in the commercial port
You will be asked to wait here for your Canal Advisor about one hour before he is due to arrive
You can anchor and wait, or just idle around
You can call Cristobol Signal Station on VHF Channel 12 and ask for an update if your Advisor is late
Shelter Bay Marina
This full service marina and boat yard has it all, including a good restaurant and swimming pool available, for which there is a price, of course! While it is a comfortable stop, you are 30 minutes / US$20 from the city of Colon, which has limited shopping.
Office Tel: 507-433-3581
Mobile: 507-6781-6631
Yard Manager – Edwin Chavez – 507-6780-9641
Email: [email protected]
Shelter Bay Marina monitors VHF channel 74
Website: Shelter Bay Marina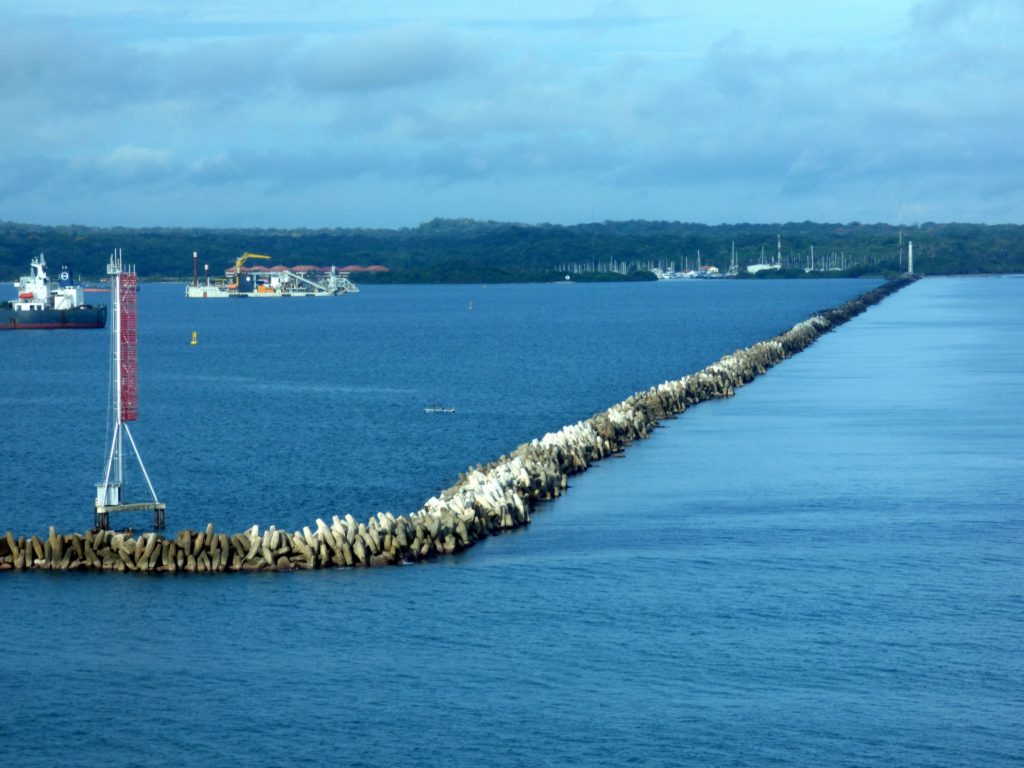 Club Nautico Caribe
A more convenient place to pick up or drop off crew, but an uncomfortable anchorage as it is exposed to swells from the north, and frequent boat wakes. The anchorage is not patrolled by the Panama Canal Police boats, and Colon remains a risky place for tourists.
This is actually a small private sports fishing club and commercial diving contractors center more than a marina.
Contact: 507-441-2220
VHF Channel 74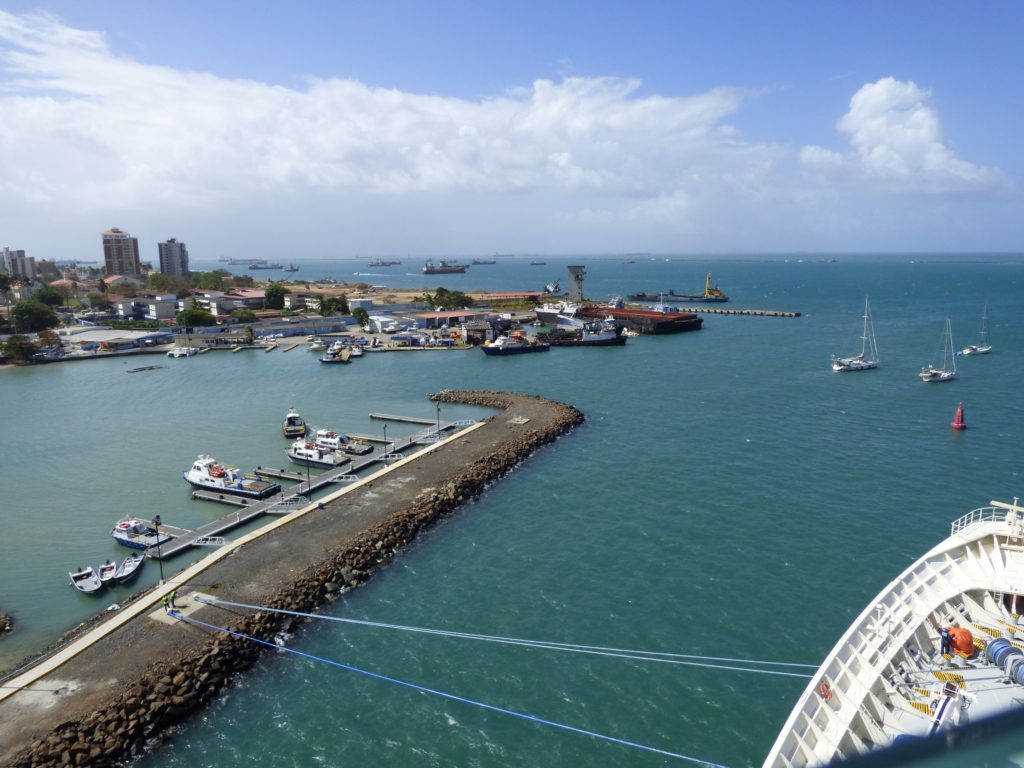 Pacific Side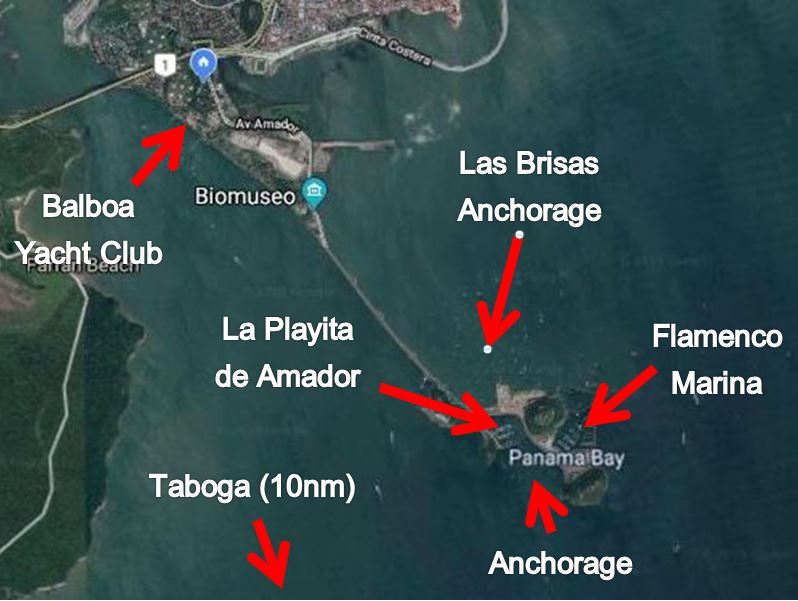 Balboa Yacht Club
Located at buoy 14 ½ in the Panama Canal, just outside the Bridge of the Americas. There is a sand bar immediately to the south of the mooring area so do not take a short-cut if arriving on the Pacific side.
Moorings are available on a first-come, first-served basis, with no reservations accepted. Moorings are charged by the overall length of the vessel at US$0.70 per foot per day. There are no long-term rates (officially, but it does happen).
We have often seen that the guys in the launches will be adamant that there is nothing available, but when you ask your Advisor to ask them (in better Spanish), suddenly something happens.
Dinghies may not be used between boats and the club dock. The BYC provides several 24-hour water taxis.
Telephone 507-228-5794
Captain Rex Jansen 507-211-0827 or mobile 507-6670-7284
VHF Channel 6
Facilities include a restaurant and bar with free wifi. There are showers and laundry machines if you are on a mooring.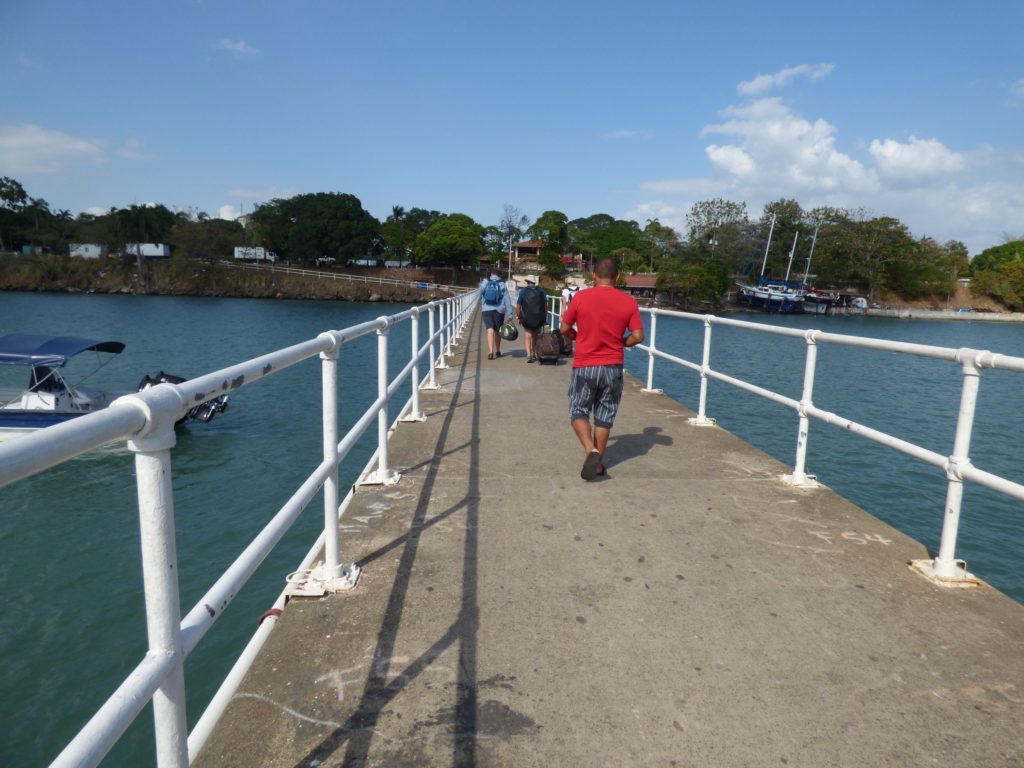 Las Brisas Anchorage
North of Isla Perico on the city-side of the Causeway. Can be quite rough, and holding is not great.
Dinghy access to shore was difficult, but has improved with a new ferry dock that can be used.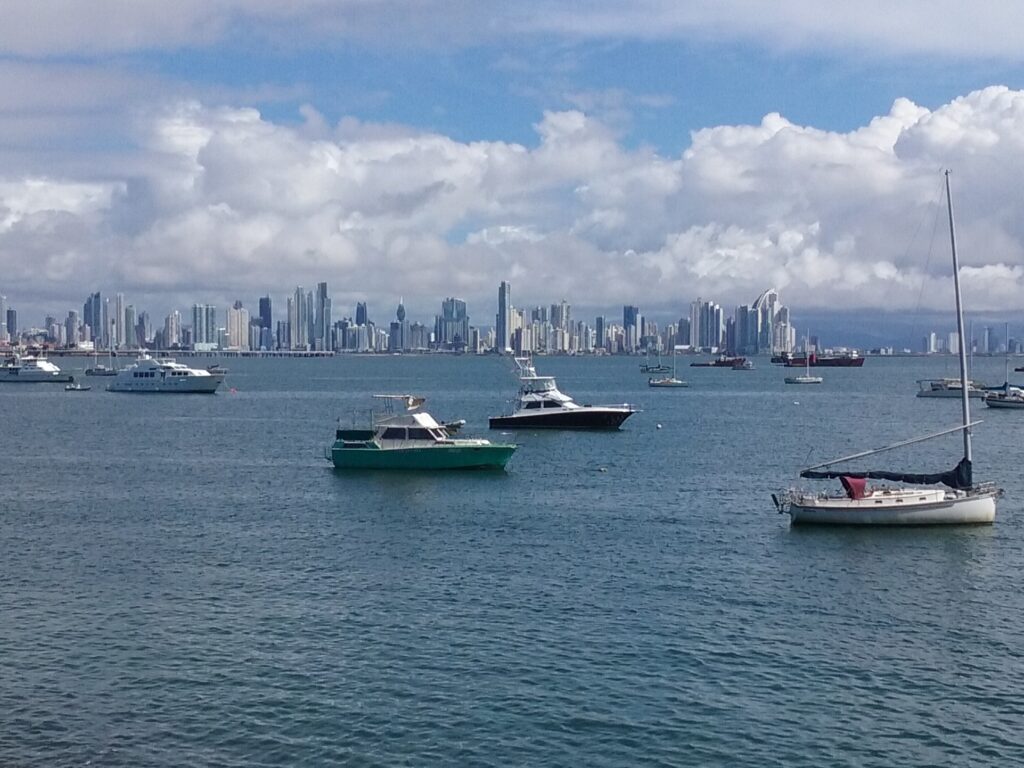 Flamenco Marina
On Isla Perico, the Flamenco Marina is more geared to sports fishing and local boats.
La Playita de Amador
A marina with capacity for about 40 yachts, with plenty of anchorage space outside.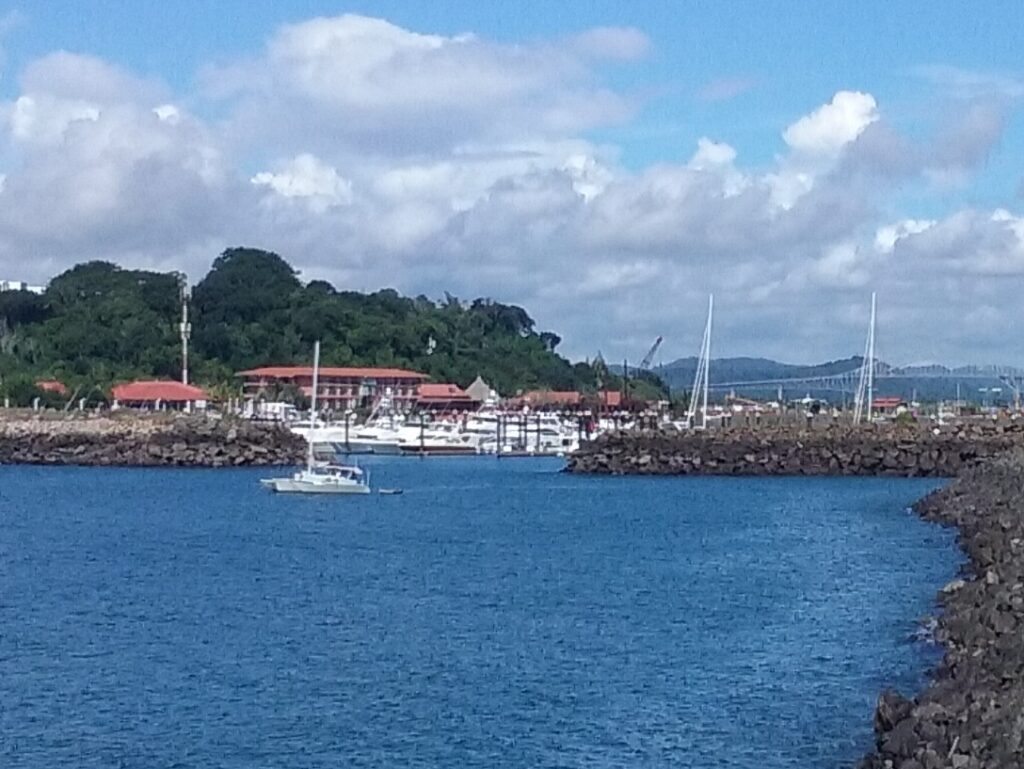 Vista Mar Marina
A newer marina, 42 nautical miles southwest of the Pacific entrance to the Panama Canal.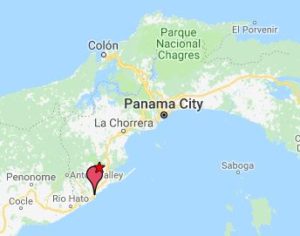 Isla Taboga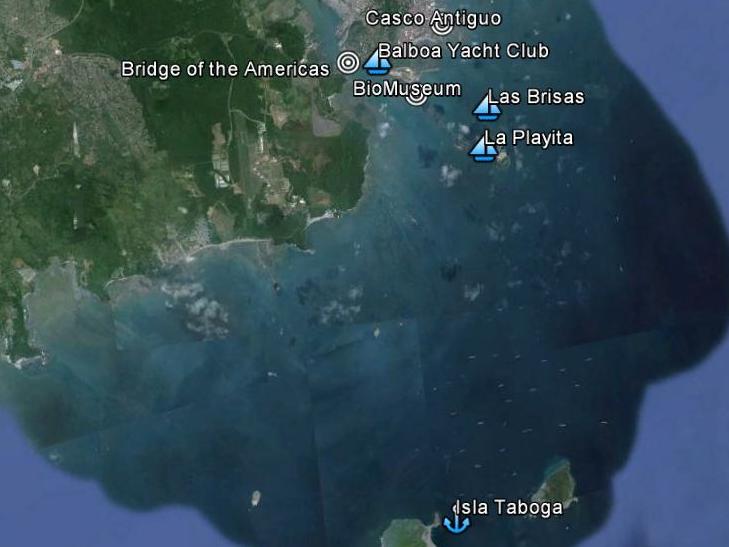 You could also anchor at Isla Taboga which is about 10 miles from Panama city. The Taboga Express ferry runs several times a day, taking about 30 minutes to and from Balboa Yacht Club.
On to Shopping or back to Transit the Canal