Transit the Canal by Yacht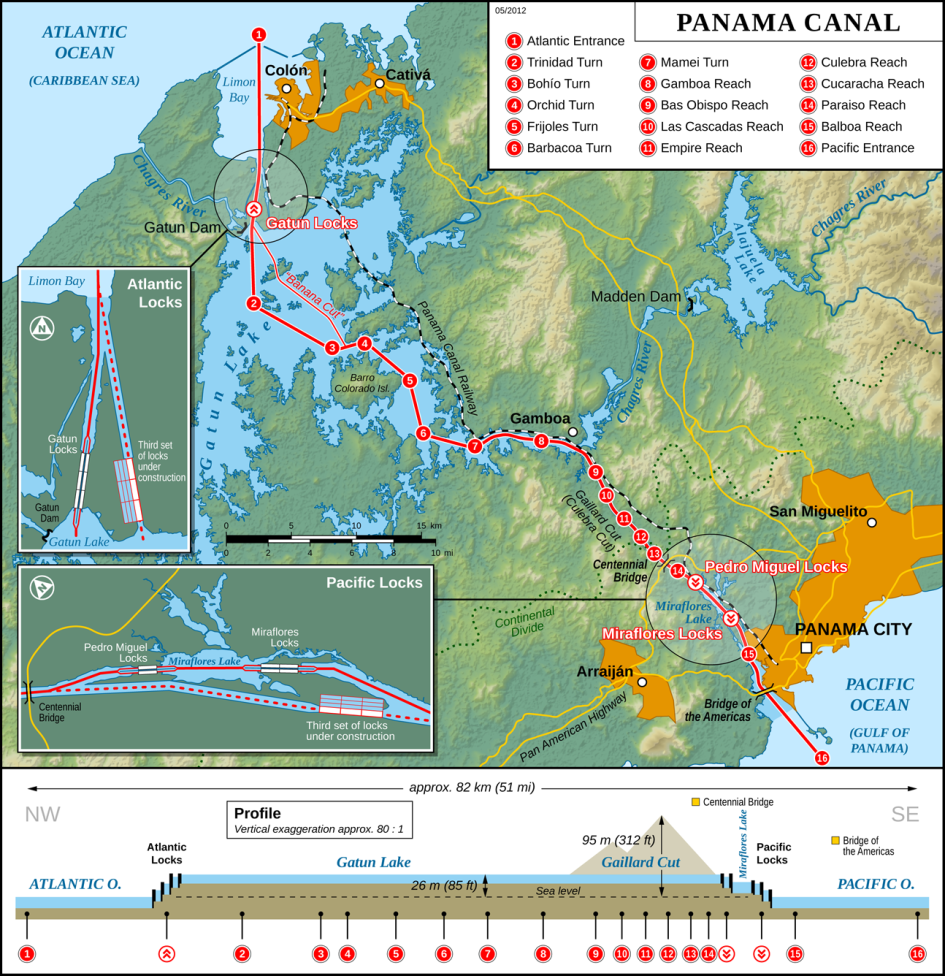 Helpful information for anyone about to take their yacht through the Panama Canal
Download our PDF with all of this information
A recent testimonial: "Ready for details? They're all in Mad About Panama's website and very useful $2.99 ebook. If you read just one guide to prepare, this should be it."
This section of the website is based on our personal experience as linehandlers, and from talking to ACP personnel. We update relevant sections after completing each transit because the Canal and procedures are constantly changing. So, if you intend to transit the Canal, please check our website on a regular basis because the content might change.
Transit Blogs – Read about the experiences of other yachts, and our own experiences as linehandlers
Preparation – Overview of setting up your transit
Book Your Transit – Information the ACP needs
Agents – What they do and some contacts
Admeasurer Inspection – What they are looking for
Pay The Fees – Costs involved
Transit Procedure – What happens and when
Lockage Types – Configurations in the Canal
Linehandlers – What they will be doing
ACP Canal Advisors – Their job and looking after them
Equipment – Ropes, fenders and more
What Goes Wrong? – Some things to watch out for
Marinas and Anchorages – Basic information
Shopping – Where you might provision
Getting Around – Public transport and other options
Did You Know? – Some trivia
There are lots of Sights and Scenery as you pass through the Canal. Some are described in this website, but there are a lot more in the Cruise version of the document.
The ACP website has a page with the forms you will need:
ACP 4352 – Procedures for Securing a Handline Transit of the Panama Canal
ACP 4405 – Necessary Information to Create a Visit for Small Craft
ACP 4614 – Admeasurement Clearance and Handline Inspection
ACP 4627 – Handline Lockage Request
Cruiser Resource Guide for Panama City (2023)
This comprehensive guide to Panama City can be downloaded, free of charge, from www.groups.yahoo.com.
You must join either the "Southbound" or the "Cruiser's Network" group. The guide is located in the "Files" section of each group. ("Southbound" is generally a valuable source for info west of Central America)
Here is our link to the 2023 Cruiser Resource Guide.
And if you need linehandlers
Check the Shelter Bay Yacht Club noticeboard.
The FaceBook group "Panama Cruisers" often posts transits happening or people looking to help out.