Bridge of the Americas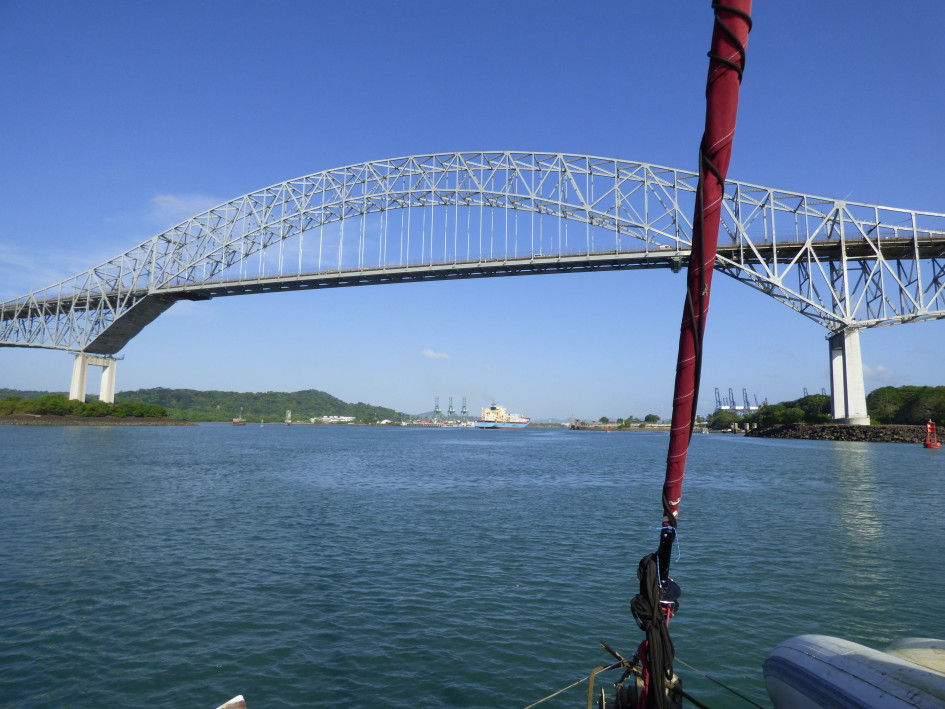 Originally two ferries shuttled vehicles across the canal
1942 – two swinging bridges with limited capacity added
1962 – bridge built for the Pan-American Highway
United States initiated and funded the project, which cost US$20 million at the time
First named Thatcher Ferry Bridge in honour of the original ferry. It was renamed in 1962 to Bridge of the Americas, but this did not become official until 1979
Puente de las Américas in Spanish
The bridge is a cantilever design where the suspended span is a tied arch
It has a total length of 1,654m/5,425' in 14 spans, abutment to abutment
The main span measures 344m/1,128', and the tied arch (the center part of the main span) is 259m/850'
The highest point of the bridge is 117m/384' above mean sea level
The clearance under the main span is 61.3m/201' at high tide.
On May 18, 2010, the bulk cargo ship Atlantic Hero struck one of the protective bases of the bridge after losing engine power, partially blocking that section of the Canal to shipping traffic. The bridge did not receive damage and there were no fatalities.