Panama Canal Cruise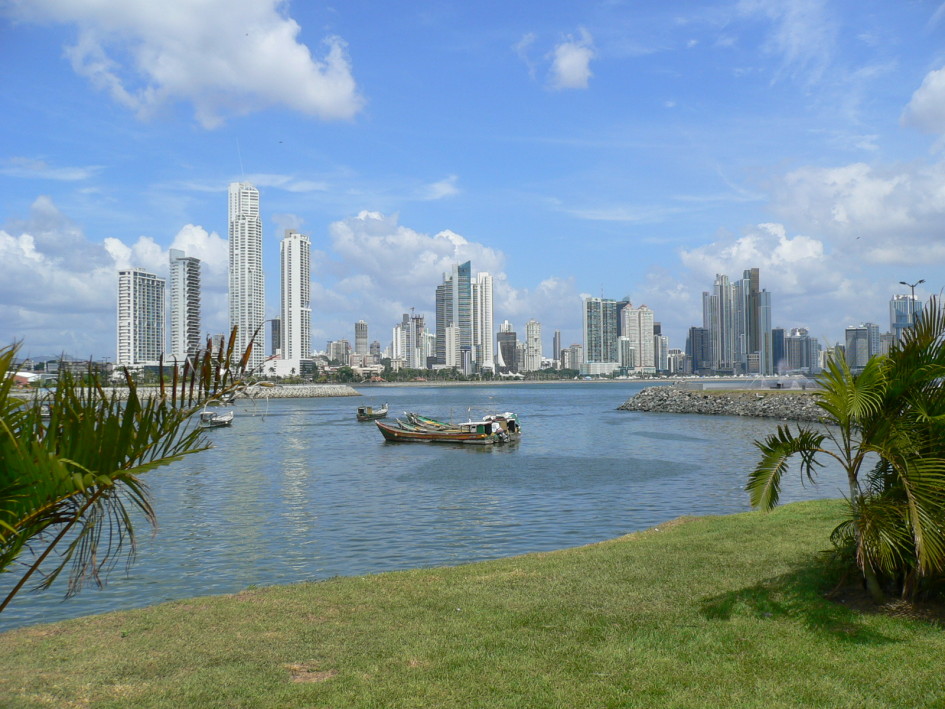 Download a PDF containing all of the information on this site related to transiting through the Panama Canal on a cruise ship.
Get an Overview of the Panama Canal
Find out How the Panama Canal Works
When making a Panama Canal transit on a cruise you will have plenty to see while transiting the Canal, and there are many things to check out at either end should you stop for the day.
Find out what Shore Excursions can be done when your ship is in a Panama port, including:
If you would like to know if any other cruise ships are transiting the Canal with you, check out the cruise calendar at Seacruise.
If you find yourself on the Caribbean side at Colon 2000 or Cristobal Pier, the main attraction is the Gatun Locks, but there are some places on that side of Panama to get to in a taxi.
You could have lunch at Shelter Bay Yacht Club before driving out to see San Lorenzo Fort or you could drive in the other direction to Portobelo for some history.
Hopefully you will be on the Pacific side of Panama where there is a lot more to see. The ship will anchor off the end of the the Causeway with a magnificent view of the city skyline, and there are plenty of options for getting around Panama City to enjoy it.
On the Causeway or close by
Walk or rent a bicycle along the Amador Causeway and enjoy one of the many restaurants
Stop at the BioMuseum
Visit the Punta Culebra (Smithsonian) Nature Center and see some sloths and more
Shop for souvenirs at the Centro Artesanal Panamá para el Mundo – less than 20 minutes drive, with a huge selection of crafts and trinkets
Hike up Ancon Hill for a view across the city and to the Miraflores Locks
Visit Mi Pueblito which is a mock village depicting three Panamanian cultures: Afro-Caribbean, the interior region, and indigenous groups.
Around Panama City
For those that have been in Panama before, some lesser-known attractions
Hike up the hill at Metropolitan Park to admire the view of the city and see monkeys, sloths and birds
Check out the murals in the ACP Administration building
See the collection of photographs and memorabilia from the canal construction days in the old Balboa High School
Visit the Chinese monument on the west end of the Bridge of the Americas
Shop for souvenirs at the Craft Market close to Ancon Hill
Shop till you drop at Albrook Mall
From either end you can get to the Gamboa Rainforest Resort to enjoy various tropical activities
Gamboa Rainforest Resort
Lunch and drink at the Monkey Bar overlooking the Chagres River
Ride the aerial tram
Go for a boat ride on Gatun Lake
Fishing or kayaking on Gatun Lake
Visit the APPC Animal Rescue Center
Go bird watching on the Pipeline Road
Visit an Embera Tribe