Shore Excursions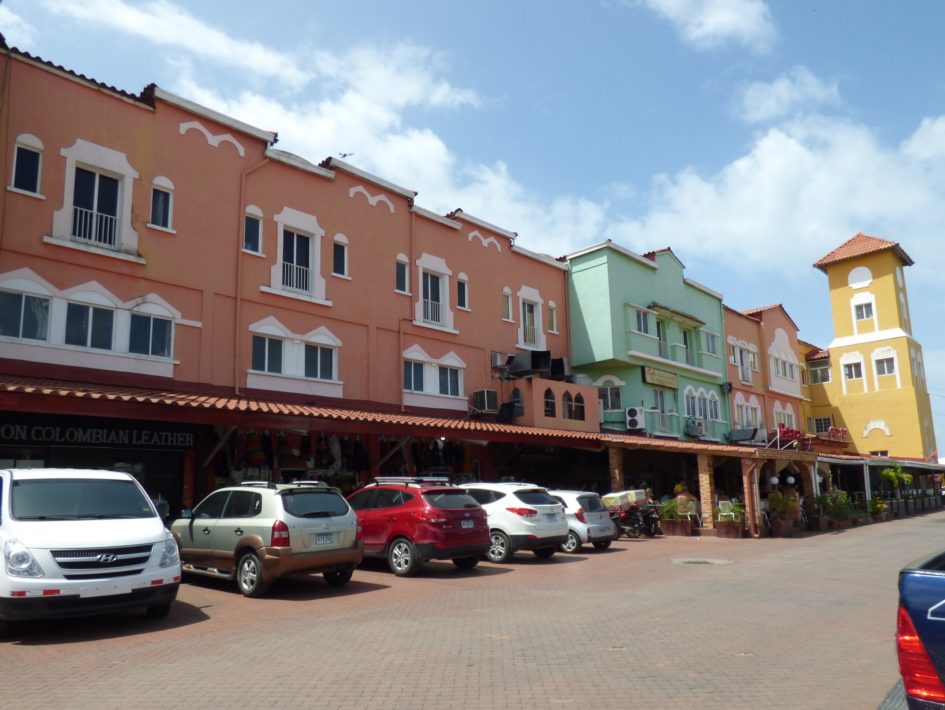 We have done a few cruises and been on plenty of shore excursions arranged by the cruise line, as well as private tours arranged ourselves, and the old stand-by of jumping in a taxi. The cruise line and tour companies will always give you the glossy brochure version of what to expect, so here we would like to let you know some realities with respect to excursions in Panama.
General tips
The most important thing to remember is that it rains in Panama. Lots! It might be the dry season from mid-December to mid-April but that does not mean that you might not be "lucky" enough to get a spectacular storm. An umbrella is a good consideration, but you will probably be too hot in a rain jacket.
It is hot in Panama all year round, so really the only way you will be cold is in air-conditioning. This is a possibility on any bus, and very likely in restaurants and visitor centers.
If you are joining a small boat tour you might like a light jacket, in case you get wet and then become cold in the wind. As soon as you stop moving you will be hot again!
Any of the Panama City sights are realistically a 90-minute bus trip from Colon, and then you will very probably get stuck in traffic for some of the drive through the city.
Lots of tours offer a rainforest experience, which is usually just a stop on the side of the road because the rainforest is all around you in Panama
Taxis are plentiful in Colon
The cruise ship will tell you as always to carry ID with you – in Panama they are very serious as discussed in this article
Panama Excursions
Gatun Locks – the visitor center was recently closed to the public so an organised tour is the only way to get there. Cruise tours often combine this with other sights such as Portobelo or San Lorenzo.
Visit Captain Jack's in Portobelo for lunch with a view over the town and harbour
Embera Indian Village tour – be aware that the water levels are low in the dry season so the visit to the waterfall is unlikely
The Canal Expansion Observation Center viewing deck overlooks the new expanded locks and you can see Gatun Locks in the distance. There is an excellent short movie, a small souvenir shop and a restaurant.
Safaricks Zoo has plenty of fascinating animals, many of them rescued exotic pets, and you could have lunch at the associated Bala Beach
Boat tour of Gatun Lake – The most likely place to see monkeys, toucans, sloths and other tropical animals (other than the zoo)
Fort San Lorenzo is an atmospheric old Spanish fort that has not been developed into a tourist trap (yet)
Shopping excursion – the usual offering is Multiplaza Pacific Mall in Panama City which has the typical upmarket shops you can find in any expensive mall anywhere. It is, however, a good way to get across the country as the cruise bus might be cheaper than a taxi
Casco Antiguo (aka Casco Viejo) in Panama city is a fascinating mix of derelict and beautifully restored colonial buildings
Panama Viejo has a variety of crumbling old structures with very little information provided but a guided tour makes it more interesting
Miraflores Locks visitor center has several floors of Canal artifacts and information, and then a viewing deck right over the locks
Panama Canal Railway is a lovely ride along the Canal – It goes from Panama City at 07:15 and back from Colon at 17:15, but cruise lines often charter the train for a day trip
A transit through the locks on a smaller vessel is quite a different experience as the locks tower over you rather than the other way around
Beaches, snorkelling etc – The best beaches in Panama are at San Blas Islands, Bocas del Toro or the Pearl Islands, so on a quick trip from a cruise ship to an accessible island or beach you might be disappointed. This type of trip is better on a Caribbean island.
Gamboa Aerial Tram – the Gamboa Rainforest Resort is a great place to experience, however the tram does not live up to the "amazing" descriptions
Some excursions mention a visit to Fort Amador, but unless you have memories of the place there is not much to see other than tropical style buildings. The selling point of this tour is the view of Panama City from the causeway.
Biomuseum – the Frank Gehry architecture is interesting, and the museum is not bad, but it will be better value when the planned aquariums are installed
Caribbean End – Colon
Most cruise ships stop in Colon, usually at the Colon 2000 terminal if the stay is to be more than a couple of hours.
Although the facade of the Colon 2000 complex is colourful, Colon city behind it is not an attractive place, and there are not many places of interest. Colon 2000 has some restaurants and shops, but once you leave there you are in a downtrodden area of Panama with the associated rise in the possibility of petty crime.
The police are often visible around all of the tourist areas in Panama, but standard travel precautions should be taken.
Cruise lines will offer excursions to some places of interest which are really the best way to go. Although you can get to all of them in a taxi or perhaps on the local buses, the traffic congestion and state of the roads makes a late return to the ship a real possibility.
If you decide not to leave Colon 2000 there are:
A few souvenir shops with a good selection
A Super 99 supermarket for groceries and essentials
Two casinos
A small café with excellent coffee
Restaurants (including Subway) and bars
Wifi available in a few places
If you want to get further afield on your own
Plenty of taxis lurking around – anywhere in town should be just a few dollars, and a day hire should be less than US$100
This article describes the attempt to regulate the taxi service in Colon Special Tourism Taxis for Colón Port
Express Rental is just outside Colon 2000, and there are Budget and Hertz offices just down the road. Driving is a little stressful in Panama, and getting stuck in traffic is common. A GPS is highly recommended.
Panama Railway – the timing will not be right for the regular service but the cruise line might have chartered a train so you could join an excursion
Local buses – you can get to Panama City, actually Albrook, on a local bus for under US$4. Catch a taxi to the bus station and join a bus that says Panama on the front.
If you are really adventurous it is possible to catch a Diablo Rojo (the colourful local bus) to Portobelo or just take a mystery tour. This is probably not recommended though.
Shopping
Shops in Colon 2000 port complex
Taxi or walk to the Duty Free Zone which is mainly aimed at commercial shoppers, but you might find some things you can't live without. Reports vary but the consensus is that it is not particularly cheap.
Taxi to Quatro Altos shopping mall. There is a big supermarket and some other shopping at this mall on the outskirts of Colon. Not upmarket, and not airconditioned!
Malls in Panama City – Albrook is the easiest to get to, but there are plenty more, as described in the Panama City page

(coming soon)

There is not much shopping in Colon City itself